What's a birthday without a cake? A chocolate cake!! My daughter's birthday was this past week. I don't need an excuse to bake a cake, but this week, I had one. This is what she wanted. Can't say that I blame her.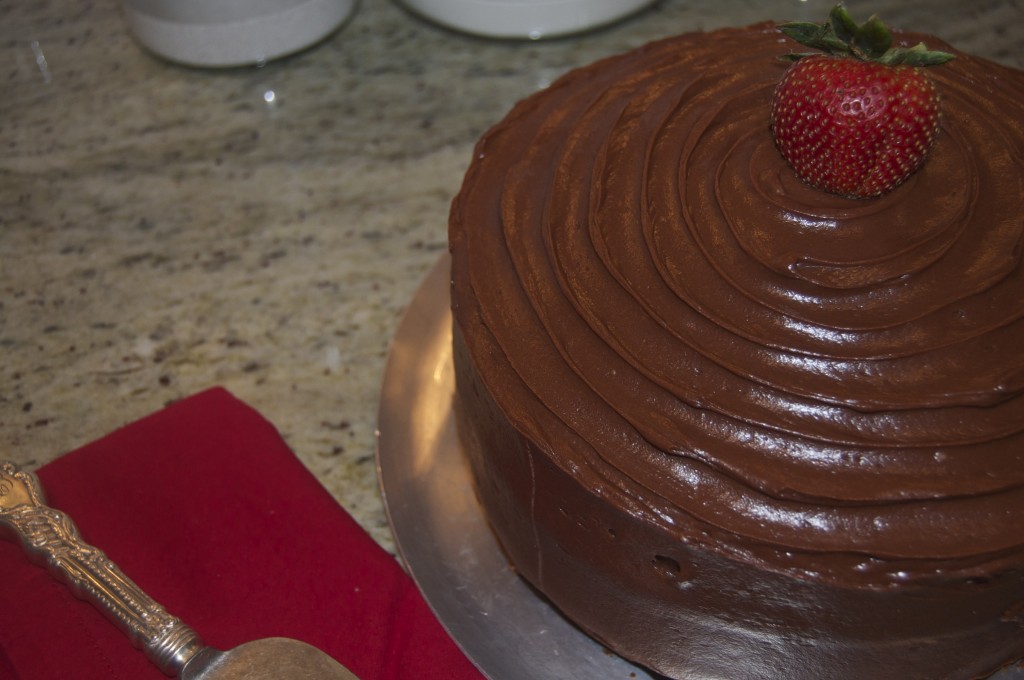 This cake has it all…AND a chocolate sour cream frosting. Are you drooling yet? It's sweet, moist, and super rich!  My grand-daughter (quite possibly my favorite one, shhh! Just kidding, they're all my favorite!) so softly moaned "mmmm." with every bite.  The grand kids got theirs in cupcake form.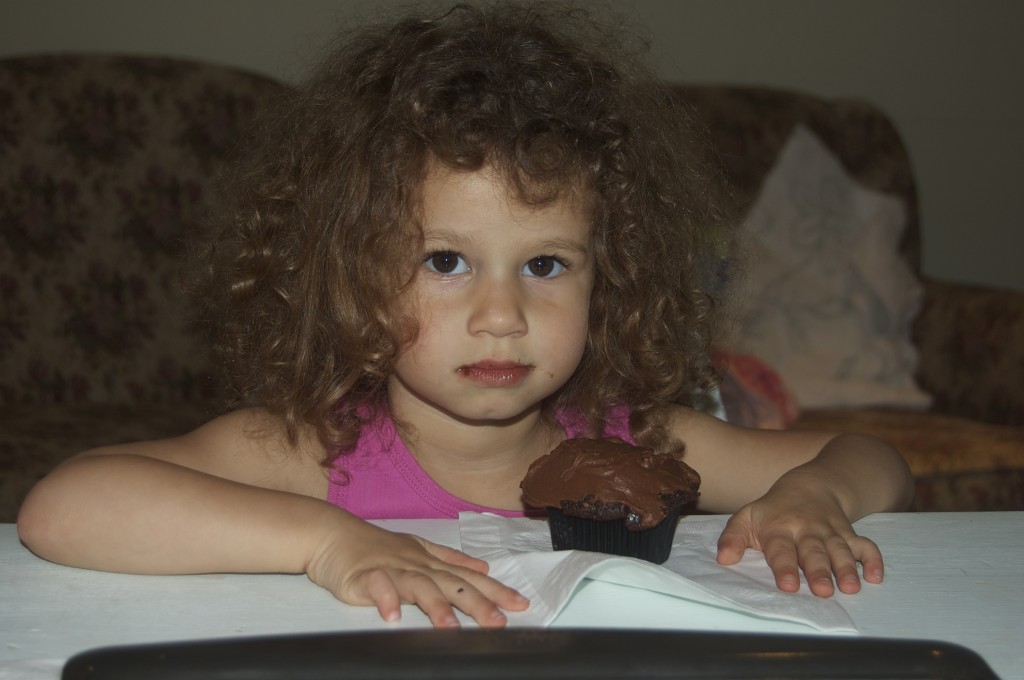 Yes, they're THIS good!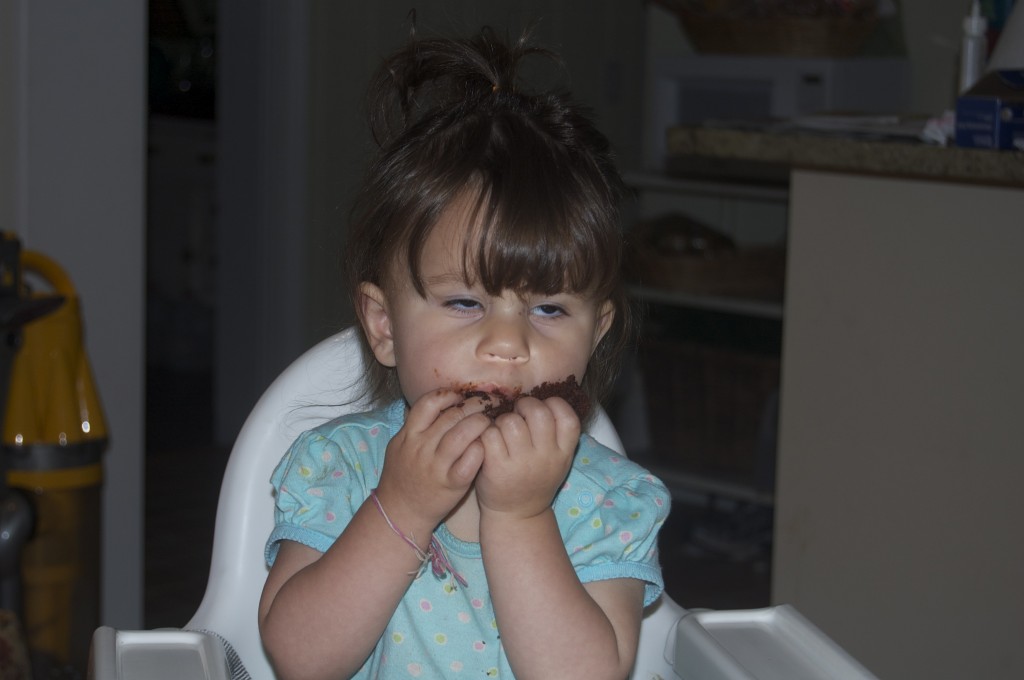 She can't eat it fast enough.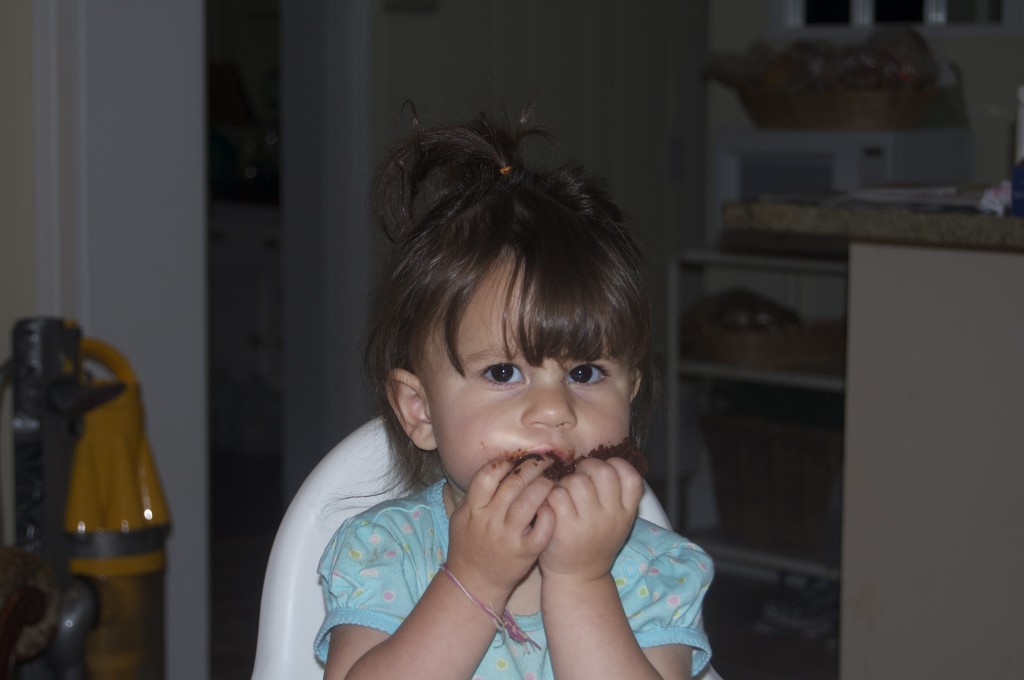 For you?