Most of you probably won't find this as exciting as I do, but I put off getting them because I couldn't find any that I liked.  They have to be charming after all!
Tada: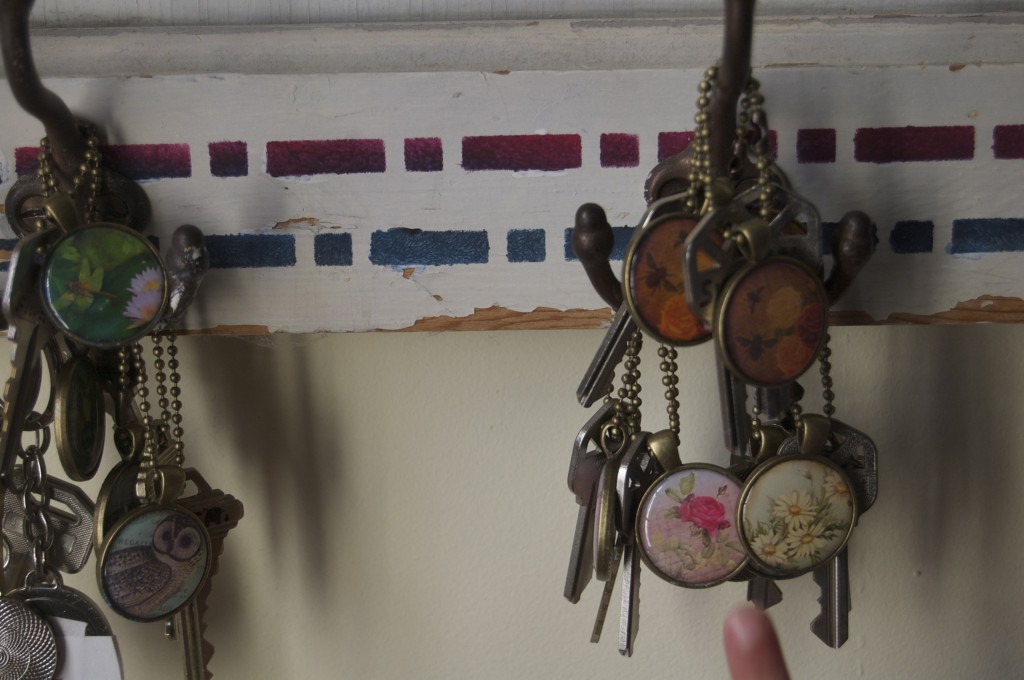 Can you see the Rose Room key? 🙂  Can you guess which key is for the Cottage Room?  That's my grand daughter Abby's finger, just in case you don't know where to look.  Thank you Abby!
Even the packaging is sweet:
Thank you for the great key chains Michelle.  She makes jewelry too!  http://www.etsy.com/shop/artyscapes  Check out her site if you wish.
Stay tuned!  Next week I'll blog about my orange and lime squeezers!  Doesn't take much to make me happy!