I heard the birds chirping yesterday, but as I gaze longingly out at the porch, I come to the realization that Spring isn't sprunging just yet.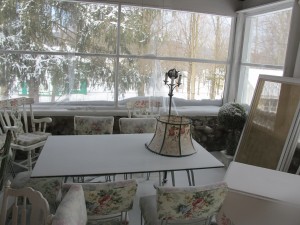 I remember wishing for snow as a child and the anticipation of pulling out our wooden sleds to go sleigh riding down "Suicide Hill". Doesn't everyone have a suicide hill near their house? Well, I wouldn't call our little hill in the back out behind the porch suicidal, and the sleds aren't wood, but it is fun just the same.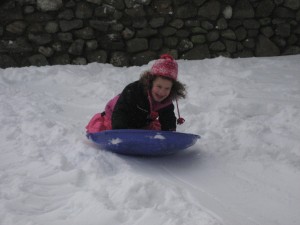 And after about 45 minutes of bundling up, the grandkids fly down the non-suicidal hill on their little saucers for a few minutes until their faces are frozen and their hair is dripping icicles.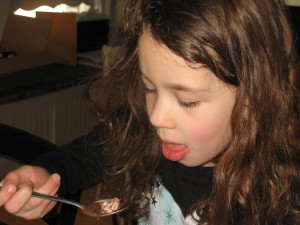 Time to come in for some delicious hot chocolate. Ahhhhh, the joys of winter!
Ok, I'm done. Spring where are you?