Hilltop House Bed & Breakfast had the great favor these past two days, of being graced with a very special visitor from Woods Hole on Cape Cod: the celebrated Red Chair. We immediately wanted to show her (him? it?) the best of our corner of the tri-state region and her press agent asked that we capture photos of her purveying the special sights, unique to the Oblong Valley.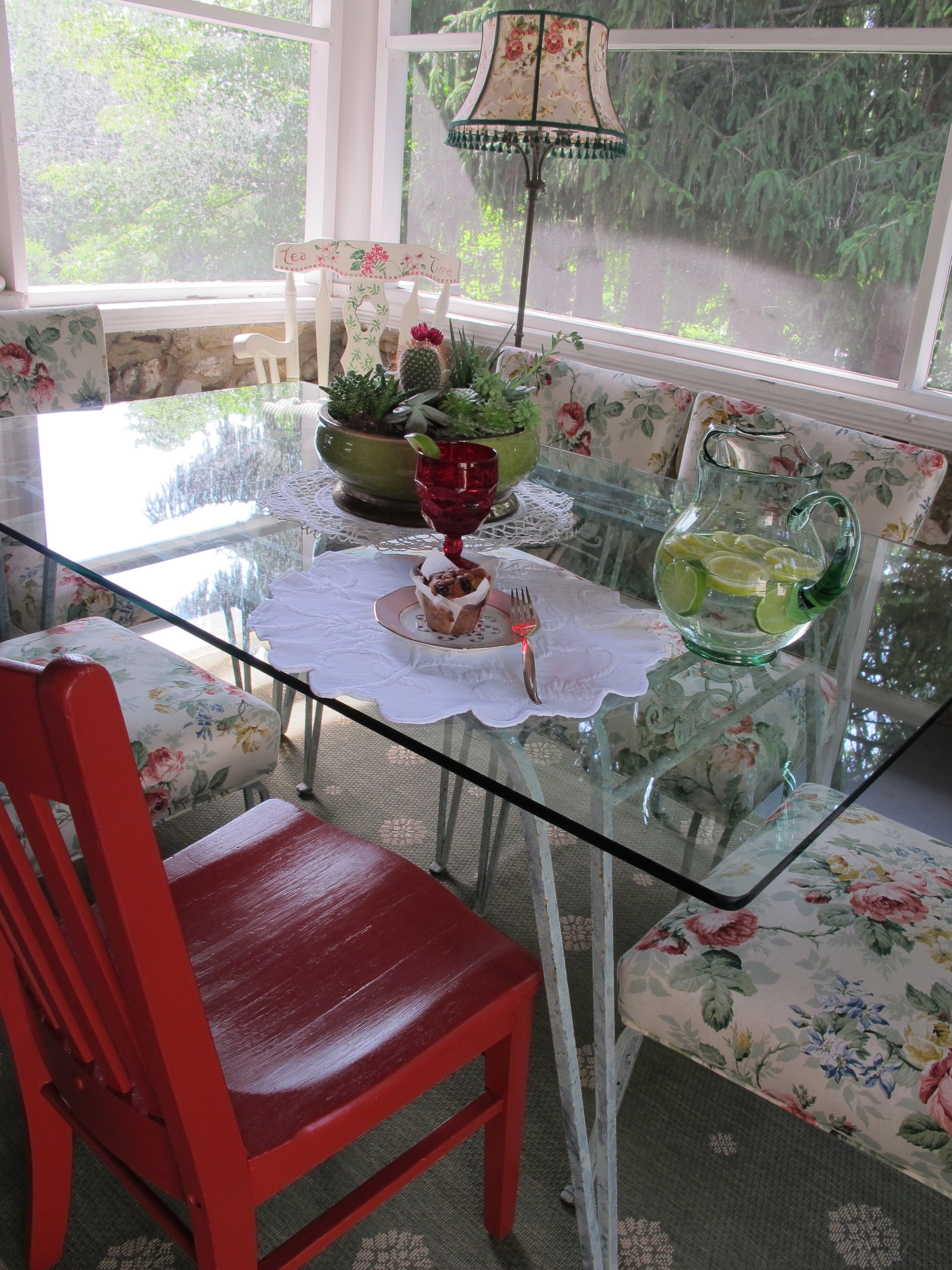 Having started off with a hearty breakfast at Hilltop House on the veranda, we ventured forth to one of the exceptional private schools in the area. (We're surrounded by about a dozen of the best in the northeast! Formidable folk move into the region to be close to their kids while they school up here, about 90 miles north of NYC—authors, rock stars and movie stars alike!) The Kildonan School stands out not only because it is a school teaching dyslexic learners, encompassing grades 2-12, but because horseback riding is part of the required curriculum for the lower school. Students ride every day, weather permitting, and are graded on it!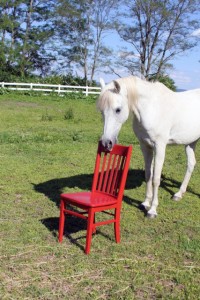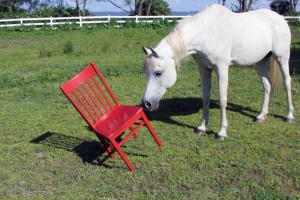 Being summer, (almost, by one day) we found the four-legged equine instructors out in the paddock area. They were most appreciative of the celebrity visit, checked Red out to see if she tasted as good as she looked, played a little jousting game, (Red recovered well and blushed bright red about horsing around for the cameras!). She finally drew a bigger herd; not a neigh-sayer among them.
Kildonan and the rest of these fine schools are magnets for visiting parents, investigating students, and renown lecturers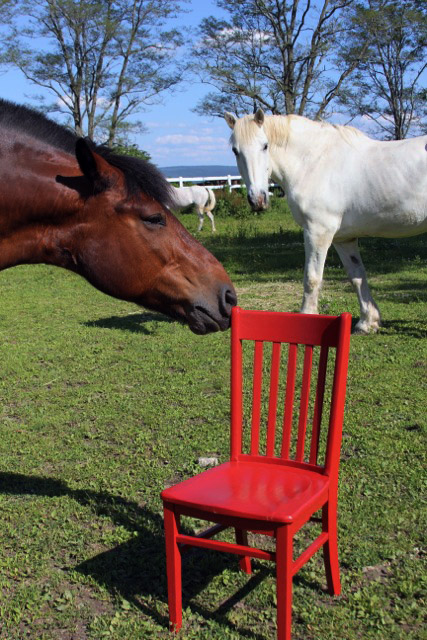 and educators on the circuit. They also add to the on-going culture of our hometown of Amenia, NY as well as its neighboring communities in Connecticut and Massachusetts; so we at Hilltop House are extremely happy to share our rolling hills with them.
June 21, 2013     Photography: Yvonne Shutz
Note: Hilltop House was selected as one of the Inns and B&Bs to participate in the adventures of the traveling Red Chair. We will be included in the bigger story of the travelling Red, which you can catch on www.redchairtravels.com Stay tuned for more blogs and pix as Red Chair takes a lap at Lime Rock Park, samples maple syrup and watches the sun set from our side yard on the longest day of the year! Happy Summer Solstice!