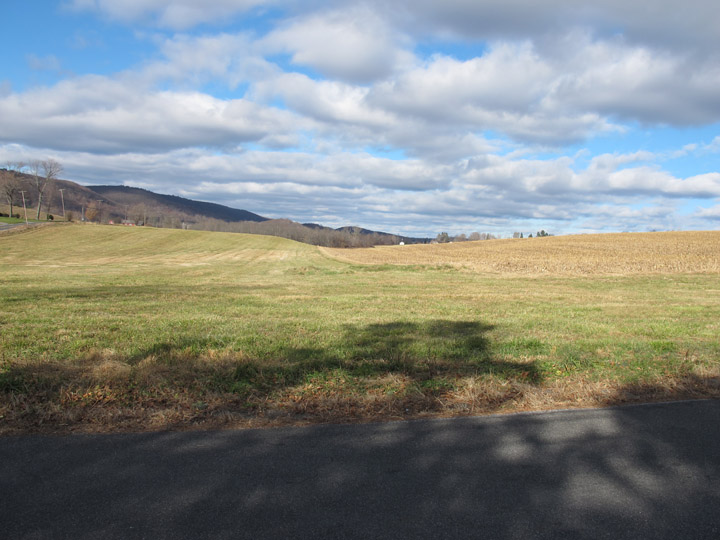 We had a knock on the door last weekend; it was our new neighbors, crossing the street to introduce themselves. They bought that nice house down the street that had been on the market for about two years. It's a weekend home for them; they live in Forest Hills, a section of Queens, which is a borough of New York for those lacking NYC scope. He used to have a weekend home in Hudson, NY, but this time wanted to be a little closer to the city. Says he loves Millbrook and Millerton, which are at 90 degree angles from Amenia; we being the fulcrum. "We chose Amenia because it's more…" I believe "gritty" was the word he used.
Compared to Millbrook and its horse country, we are grittier. And Millerton overcame its gritty cycle about six to ten years ago, before we moved into Hilltop House. Back then you could still find real estate in Millerton with only its famed Movie House and the Oblong Book Store. Over time, much of that real estate has been gobbled (shades of Thanksgiving) up. Millerton had good bones, and it attracted the kind of people like our new neighbors who are buying up Amenia right now—those committed to a more laid back lifestyle, escapees from Gotham who wanted to farm, eat organic, raise chickens, pick up the pieces after 9/11 and well, you get the picture.
No, I've got the pictures! I shot these just a few days ago so you could see what Amenia looks like as you drive up from Brewster and points south. There are lovely rolling hills here in Dutchess County amid the maple groves, the llama farms, the dairies and the horse breeders that line Rte. 22 heading north. Many are drawn here as Metro North terminates here in Wassaic, just a village south.
Come to think of it, I've had many couples, young and older, lodge with us while scouting out the real estate up here. The older ones who've sold their house in the Hamptons and are looking for a weekend home; for the most part, younger couples looking for a weekend or full time home. They love Amenia. It's a hidden gem they say.