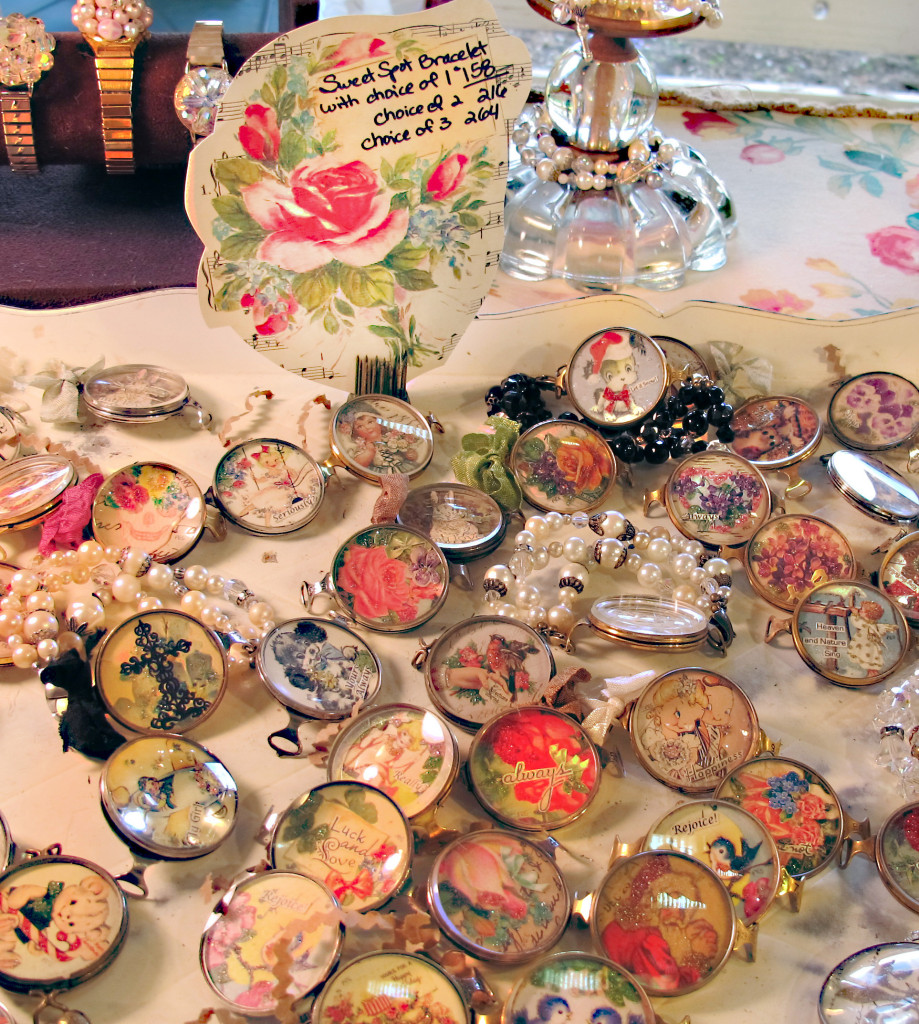 I'm not surprised, but I'm always happily delighted when I find a display of someone's creative re-purposing. Some call it junking–coined by expert junker, Mary Randolf Carter, who lives up in this neck of the woods.  Making good of cast-offs is good for all of us; it produces less trash in the long run. (Read here, junk=good, trash=bad.) These two photos are of things I found for sale at last year's Country Living Fair, held at our fabulous Dutchess County Fairgrounds, about a half hour north west of Hilltop House B'nB.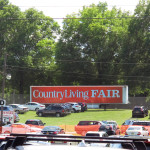 The bracelet links above are made from old optometrist lenses–"do you see better now? how about now? and now?"–with nostalgic images secured inside. We made the photo big so you could see how wonderfully involving they are.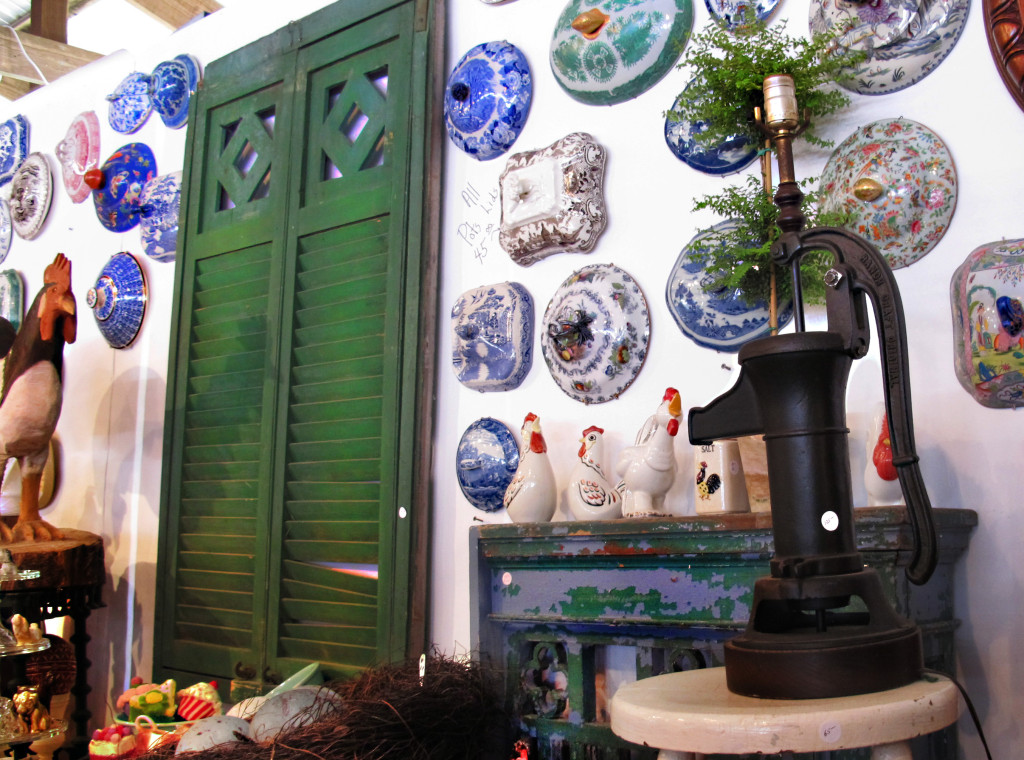 This photo above, shows a whimsical wall decor of pottery lids which have lost their bottoms long ago. I always thought that the lids were the first to break, "Auntie Em, I love these sweet potatoes, oops! Hot lid! Sorry." but someone somewhere pulled all of these beauteous pieces together and they made for a compelling display.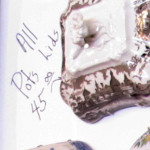 And you know, there's money to be made in them thar lids, even if you don't have a bottom seeking cover, they're very handsome just on the wall (come to think of it, I wonder if any of those were used for chamber pots?).
There is so much to find and be inspired by in Dutchess County and nearby Massachusetts and Connecticut. I hope you can find a little piece of summer yet, or then again, leaf-peeper timing is just around the corner. Come on up and see us!
Happy Labor Day Weekend,  Sandy