So just to keep you updated, we keep on keepin' on here at Hilltop House Bed and Breakfast in Amenia. The major construction on the porch is just about done.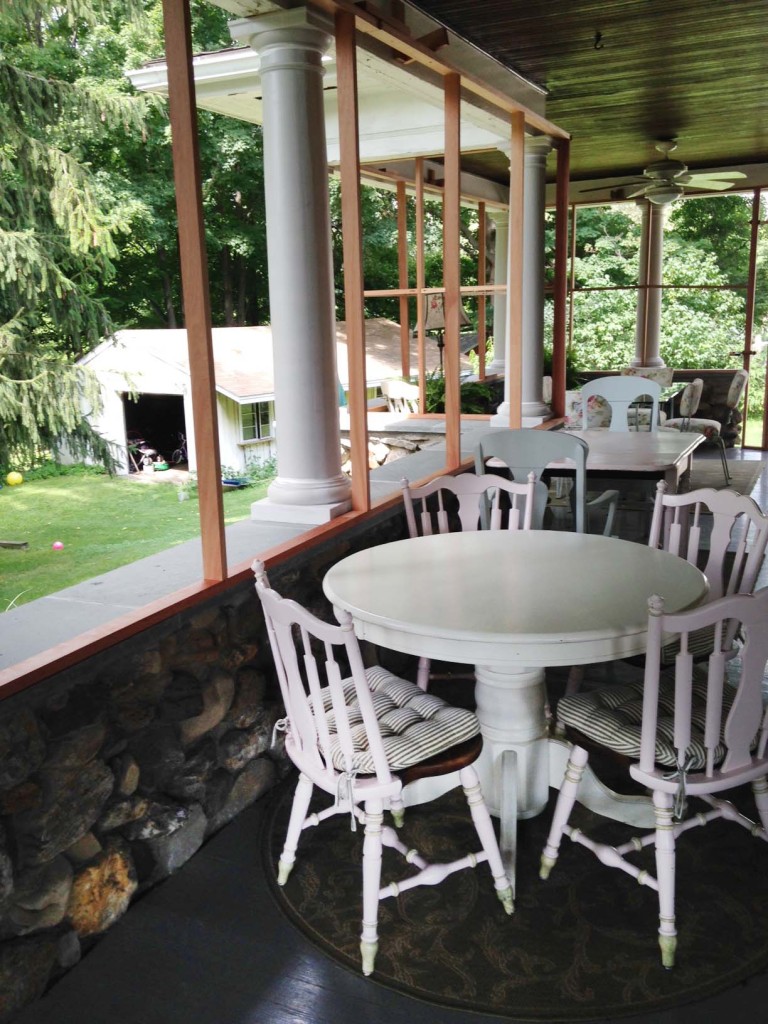 We are rebuilding the screened-in part of the screened-in porch where we serve breakfast weather permitting. It feels great to have the stone topping off the porch wall. It's so impervious!!!!
For those of you who have embarked up renovations, there are those little dangling issues that are more like chipped fingernail polish than broken nails, but they still need fixing none the less. Still the plantings around the porch have come in well and that makes me smile.
The Amenia Drive-in Still Up and Running
We also got a few pictures from the drive-in down at Four Brothers on Route 22. We see more of these pocket drive-in theaters popping up around Dutchess County and the Connecticut/Massachusetts/New York tri-state. They are doing a lot to promote a sense of family night out–"Throwback Thursdays!" and nostalgia, nostalgia, nostalgia.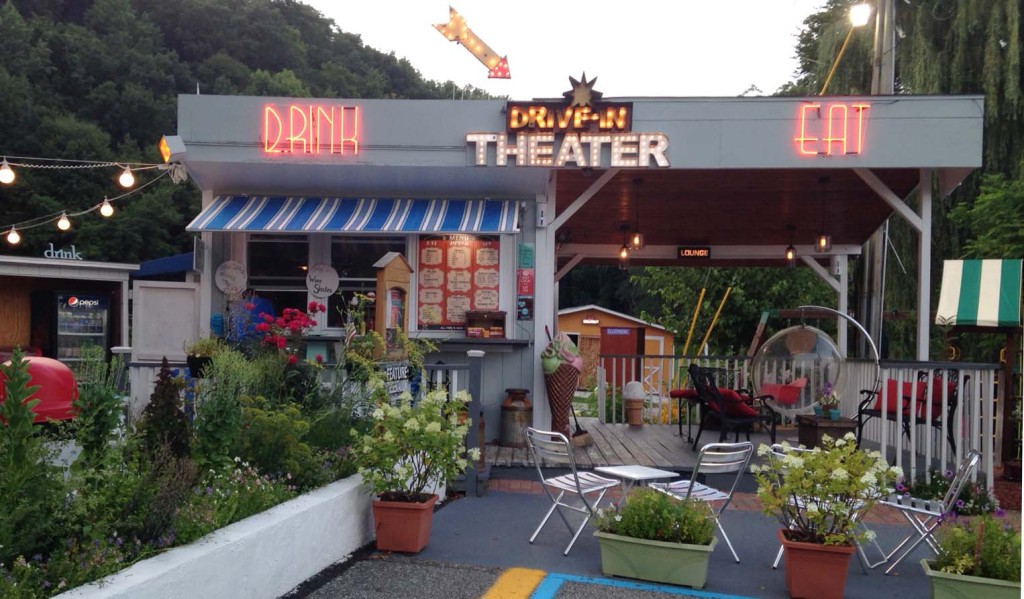 There are folks who swear by their menu. The girls love the mozzarella sticks! And just to give you as sense of how close we are, The greeny-blue Hudson Valley hill in the back of the screen, directly below, is the same blue hill less than a mile away, peeking through the trees in the photo, below/below, of the corner of Hilltop House porch taken recently. Just another way of showing off the profusion of flowers that happily fill our days here.