Happy Thanksgiving Hilltop House followers…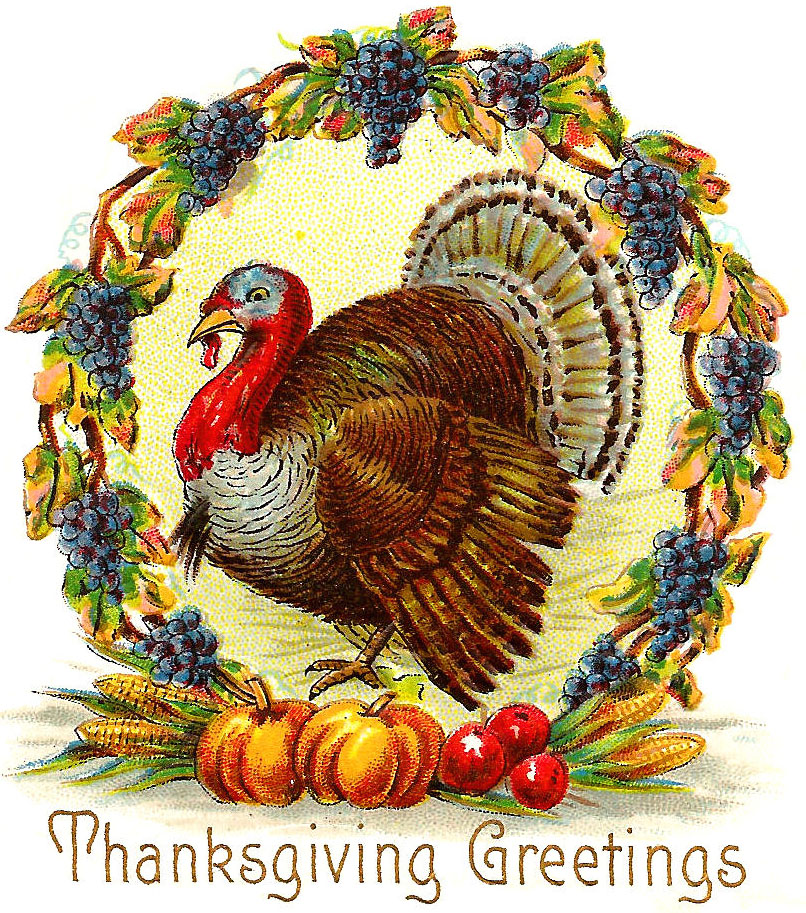 Just a little Thanksgiving thoughts on this "Storm Warning" day for the most traveled day of the year. (And the gas prices near record lows, gas guru price-setters must have watched the weather forecast.)
Brining a Turkey
A friend of mine from Utah once stayed with us over Thanksgiving, and asked if she could brine the turkey for me. We went to Home Depot and bought a new plastic 5 gallon paint bucket with cover, and left the turkey inside overnight in an unheated corner of our basement (garage would do too). In the bucket we added water, ice, salt, pepper, chopped onions, crushed rosemary, sage. (Some people add citrus) Don't brine longer than 24 hours, but if you bought a frozen turkey, it works well with a partially frozen bird, just eliminate the ice which is just a precaution for it becoming too warm. Make sure to remove the neck and gizzards, keep them in the fridge for use later.
In brining, the turkey absorbs extra liquid making it juicy when roasted. It also absorbs the salt, so you won't be needing any extra. The other advantage is that presumably the protein in the meat breaks down and gets nice and tender. That first one was so juicy and tender, we brine now whenever we can! Season as you would, avoid adding more products with salt in them. (Me, I love celery salt with all my poultry–it's a mainstay in my kitchen–so I will brine with less salt as I like celery salt clinging to the skin that the kids love to eat, all crispy!!!)
Electric Knife
If you've got an electric knife hanging out in the back of one of those drawers or cabinets, half forgotten, now's the time to get it out. Turkey cuts up so nicely with an electric knife. I take mine to church pot lucks where inevitably someone has a turkey or a ham to slice up and there aren't great church knives for it.
Chicken Carcasses Galore
And speaking of those church events, I have a habit of glomming what others would throw in the trash. The turkey carcass or the ham bones. Turkey soup is so great when you can stew up a whole carcass. Tender orts of meat can be gleaned from bones left to stew for hours, and the bones make for deliciously flavored broth. Even if you're turkey'd out by end of Thanksgiving, stew up the carcass, and when done, cool, then pick and pour off into extra heavy quart or gallon freezer bags. Just the right size to thaw one or two to whip up a soup. Ham bones are great to cook with your bean dishes. Our Southern friends serve beans and rice on Monday nights–a tradition mothers came to to give them time to tend to the laundry all Monday. We'll give you the recipes for soup and beans next time!
Happy Thanksgiving. Hope you find some time to rest and find mindful moments–and thanks for following us! Thanks for visiting the Hudson Valley and staying at Hilltop House Bed and Breakfast