Visit your kid at boarding school and catch a mini ski vacation? Think about it. Those mid-week hardly-peopled slopes? Sure you're busy, but you need some time for yourself; we found the way.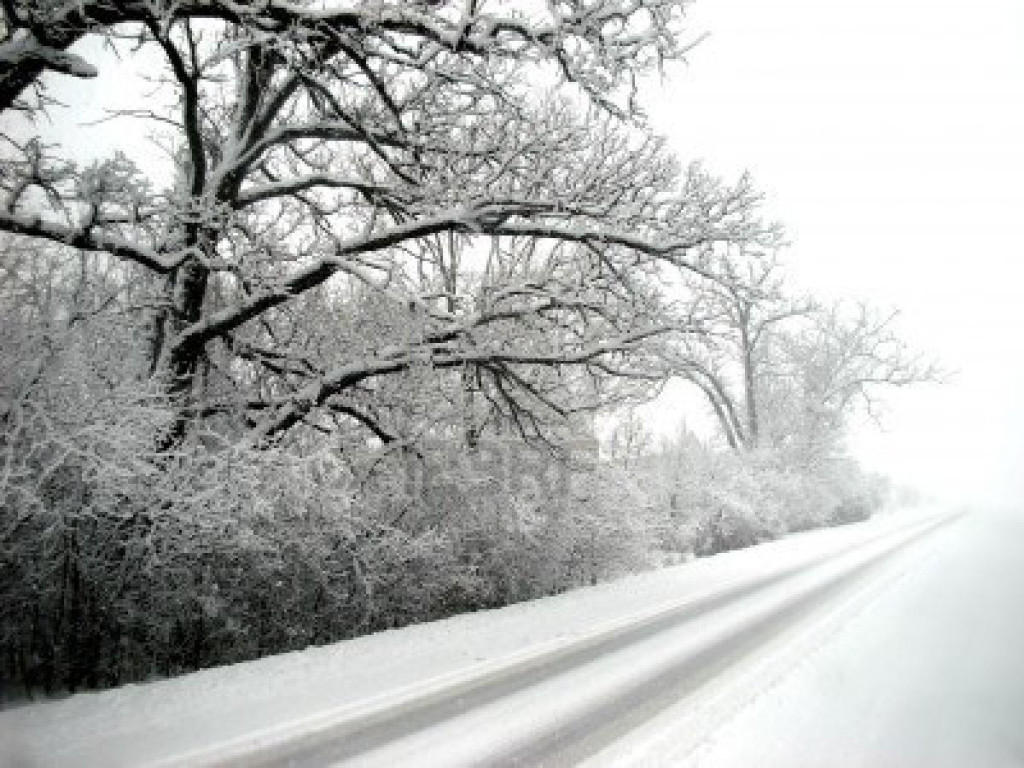 Many of our guests visit Hilltop House to see children in boarding schools (Kildonan and Maplebrook here in Amenia) many others are a short haul away see our map. There are ski resorts nearby that are both affordable and fun. Forget overcrowded Hunter Mountain with its new 6-person chairlift!! (Right–get more people on the mountain!) Let us introduce you to Mohawk Mountain, Catamount Ski, and Butternut, chosen because we've skied all three and in the spirit of tri-state equality we present Connecticut, New York and Massachusetts accordingly. And for extra measure, check out our ski package with Thunder Ridge in Patterson on our home page.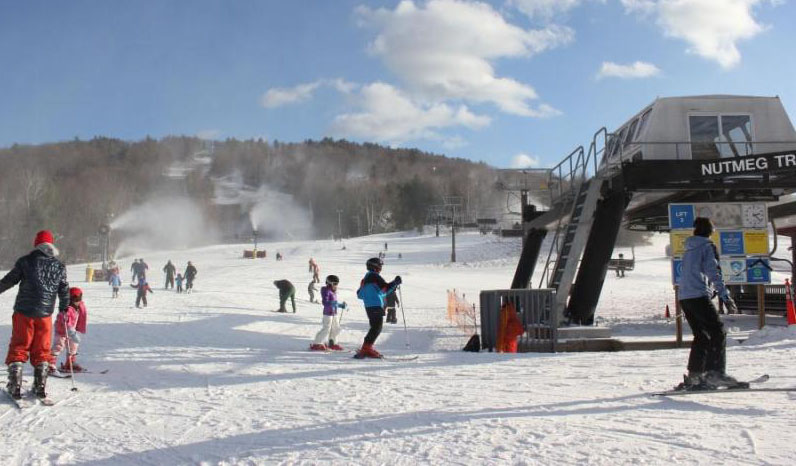 Mohawk Mountain    24 minutes away / 17.3 miles from HTHBB
http://www.mohawkmtn.com/
46 Great Hollow Road, Cornwall CT
Mohawk, as we posted earlier, invented snowmaking, something we don't need right now. They have a great mid-week (non holiday obviously) $30.00 lift-ticket from open–9:30AM to close 10 PM. So you can spend your day well. Drive up to HTH the night before, make your meeting, and head out to CT over beautiful roads that the Appalachian Trail crosses by. Mohawk also offers what the others don't a 4-hour pass, or an after 4 pass for those holiday weeks or weekends. Not highly challenging, but fine for fitting into a busy schedule.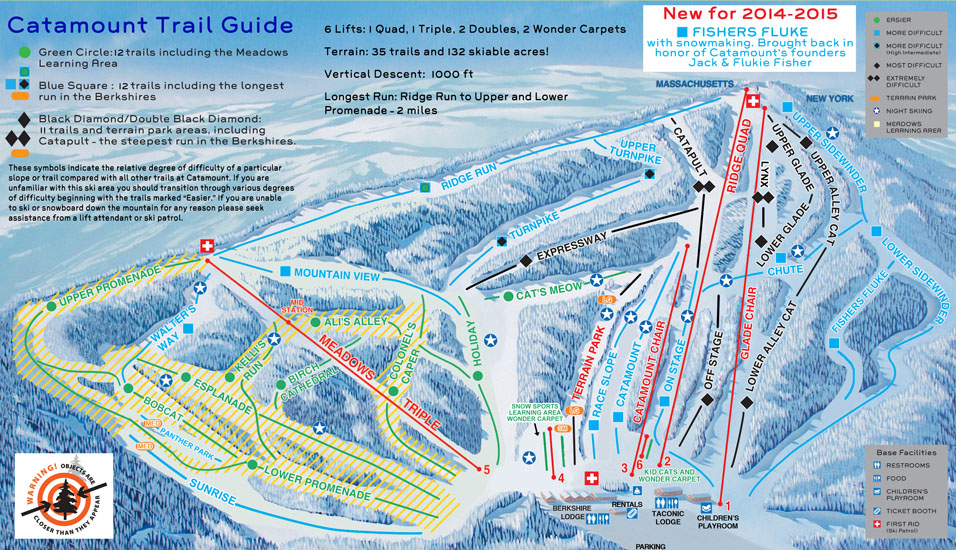 Catamount Ski    34 minutes away / 27.6 miles away
www.catamountski.com  (it's a great website)
78 Cattammount Rd., Hillsdale, NY
Catamount offers a non-holiday Monday and Thursday on-line only lift ticket for $20. How's that for economy! For their night skiing they have 11 Easiest and More Difficult  slopes open–quite a bit. Their moguls on the other had are formidable on the Expert slopes, so make your appointment in the morning, and you'll catch those mogul shadows far better. The slope is on the East side, so you lose the sun earlier than sundown at Catamount. They will discount tickets if you're staying 2 or more weekend days. Rest of info is on their site. Not a lot around if only one of you skis, but you can travel over to Massachusetts–but wait for this one.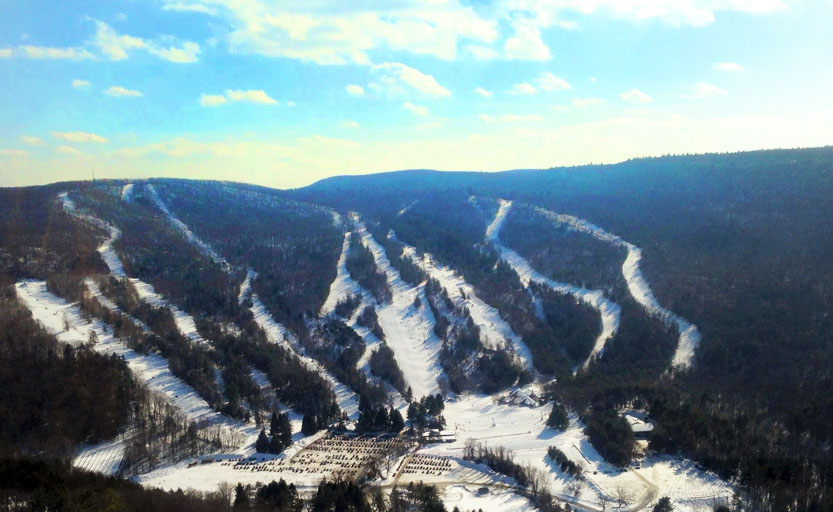 Butternut Ski and Snowboard    50 minutes away/ 34.6 miles
skibutternut.com
US 44, Great Barrington, MA 01230
Butternut is the furthest from Hilltop House, but takes you up towards the Lee Outlets, and is situated in Great Barrington, Massachusetts, so if you have a non-skier of two with you, it's a terrific shopping mecca. (especially for aging Hippies or wannabees). Great, creative shops, a thrift store or two, yummy restaurants, and many things to involve one while the other is off skiing. It's more than a few hours worth of worthy entertainment
Butternut is open 9-4 M-F; an adult ticket is $25, junior $20, and child $15 those days, so you don't need any special rate. It has some challenging runs too.
So whether you're coming up to check out a school, visit the dean, see the Hudson Valley wineries, or just hoping for a peaceful, stress-less time away. We can assure you your stay at Hilltop House B+B will be more than worth the trip! After all this snow–It's all about that BASE!  And we got a lot of it.