Hilltop House is going to give you a glimpse at what's playing at TriArts, the summer stock (do they still call it that?) theatre across the border in Connecticut. Here's what's playing now, and coming up.
FYI Bok is the small stage, where rehearsals often happen, or smaller kids' shows, readings, off-season events. TriArts has been working to extend and develop their season, and looks like Georgie gets them open a bit earlier than usual.  May I add: TriArts is a very buttoned up operation. Their main stage has a nice sized house–straight down to the proscenium–nice sight-lines, and the casting and staging are usually well done.
Ed Dixon wrote and stars in "Georgie" and you can find out more on TriArts Sharon's website. http://triarts.net/2015_season.php
"Georgie" performances still to catch as of this posting;
Tonight, Thursday, May 28 at 7pm
Friday, May 29 at 8pm
Saturday, May 30 at 3pm and 8pm
Sunday, May 31 at 3pm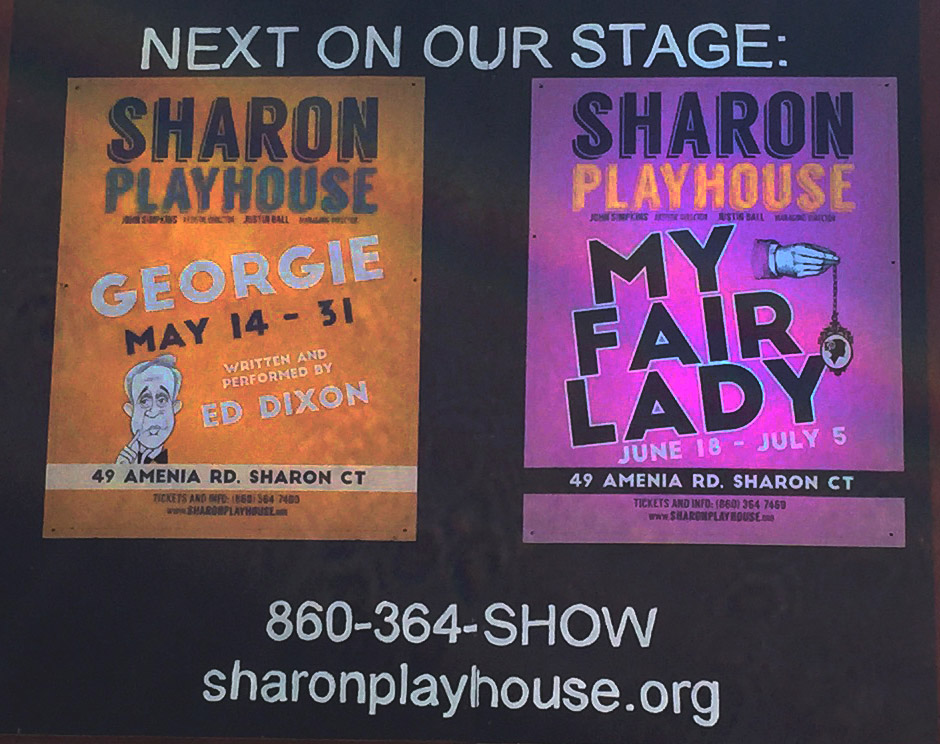 The next show isn't until June 18 – July 5, 2015–in the main theatre.

My Fair Lady
Book and Lyrics by Alan Jay Lerner
Music by Frederick Loewe
This is a new version: Adapted from George Bernard Shaw's Play and Gabriel Pascal's Motion Picture Pygmalion.
We'll try to give you enough notice. We highly recommend TriArts Sharon; driving there takes 5-8 minutes over nice country roads.