Told you I'd keep you posted as to the shows up at TriArts Playhouse in Sharon not far from Hilltop House BnB. The August show is Little Shop of Horrors, a take on the 1950s sci fi thrillers when almost anything could well up and eat you.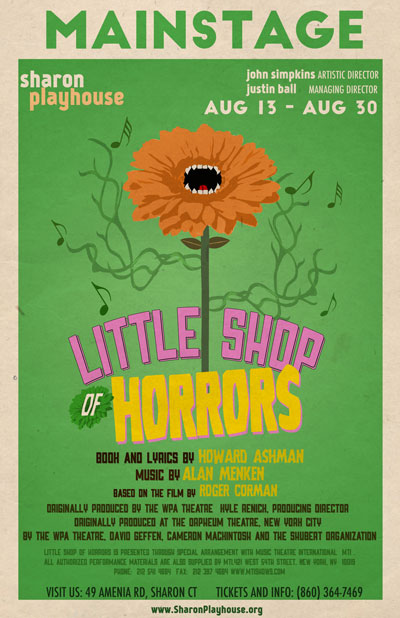 I guess that's in keeping with Bed and Breakfasts–after all eating is a half of our Monicer. Or is it monicas? as in Harmonicas? It's hard to believe that the same guys who wrote the music for Disney's Little Mermaid and Beauty and the Beast and Aladdin—Howard Ashman and Alan Menken— started with this show. It's inventive and well worth listening to, but I don't know how many mothers would bring the little ones to see it.
Come on up. Summer is dwindling down and school up here will be starting shortly!