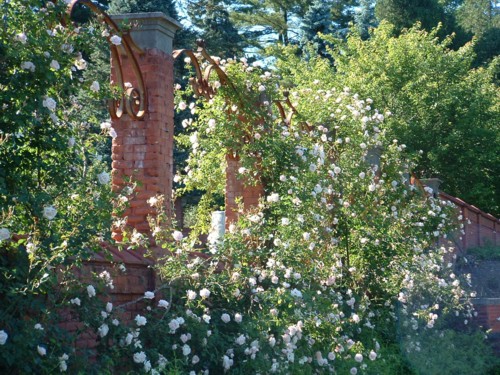 Innisfree Gardens (Less than 25 minutes for the B&B)
362 Tyrrel Road, Millbrook, New York 12545
845-677-8000
http://www.innisfreegarden.org
https://www.facebook.com/innisfreefoundation
Innisfree is recognized as one of the world's ten best gardens. It takes approximately 90 minutes to tour the garden (longer for the enthusiastic gardener or landscaper), so please plan your visit accordingly. The Gardens took over 50 years to create, and is the work of landscape architect Lester Collins who passed away in 1993. Assisting in the creation of the gardens and since his passing, artist and teacher Walter Beck and gardener and heiress Marion Burt Beck, and many of their clients have contributed their own artistic contributions to the gardens. There is a picnic area and some seating throughout the garden. The garden sits on 185 acres surrounding a beautiful lake and combines many eras of ideas, including traditional Chinese and Japanese garden design. Strolling through Innisfree Gardens, you experience a complex blending of nature and earth composition that invites you to explore the unique melding of the four elements.
Garden Hours and Admission
Innisfree is currently open five days a week plus bank holidays through Sunday, October 16, 2016.
Wednesday – Friday, 10:00 am – 4:00 pm
Free to Innisfree members & children 3 and under, $6 for the general public.
Weekends and holidays, 11:00 am–5:00 pm
$8 for the general public, Free to Innisfree members & children 3 and under
Wethersfield Gardens (less than 14 minutes from the B&B)
214 Pugsley Hill Rd., Amenia, NY 12501
845-373-8037
http://www.wethersfieldgarden.org
https://www.facebook.com/WethersfieldGarden
Wethersfield Gardens occupies 1,200 acres in Northeast Dutchess County and consists of The Wethersfield House Museum, Gardens, Carriage House, and Farm. Wethersfield was formerly the country estate of Chauncey Devereux Stillman who passed away in 1989. The estate was left to the Homeland Foundation, a not for profit organized originally by Mr. Stillman. The Gardens are located at the highest point in the region at the lofty elevation of 1200 feet and provides gorgeous views of the Western Catskills and Northern Berkshires.
More information about visiting the Gardens:
Garden only- $10 for adults, $8 for Seniors and Students 13-18 years of age.
Children ages 12 and under are free.
Garden, Carriage House, and/or Main House- $15 for adults, $12 for Seniors and Students 13-18 years of age.
Children ages 12 and under are free.
Forms of Payment Accepted: Cash or Check, Credit and Debit Cards are not accepted.
Advanced Reservations are required to tour the buildings. Reservations are not needed to enjoy the gardens for parties smaller than 10 people.
Main House and Carriage House tours available on open days by advance reservation.
For further information or reservations, please call (845) 373-8037.
Upcoming Events at Wethersfield Gardens:
http://www.wethersfieldgarden.org/calendar-of-events.html
Sun. June 26 – 1:00 pm – 4:00 pm
Wethersfield Community Day with lemonade, music, and lawn games in the garden. $5 per person
Wed. July 6 – noon to 5:00 pm
First Wednesday
Garden FREE Admission
Sat. July 16 – 2:00 pm
Falconry in the Garden with Brian Bradley. $8 per person
Sun. July 17 – 8:00 am – 11:00 am
Legging Up Ride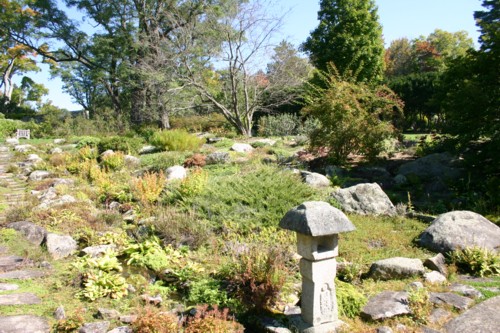 Other events of interest in the area:
June 26, 2016, Discover Hudson Valley Bike Ride
Centered around the Walkway Over the Hudson, the world's longest footbridge, this ride is all about discovery. For some, that means taking it easy on one of the shorter routes and simply enjoying the gorgeous scenery of Ulster and Dutchess counties. For others, it means discovering what you're capable of—with more than 5,800 feet of climbing, the 100-mile route is a century worth bragging about.
http://www.bike.nyc/events/discover-hudson-valley-ride
June 25, 2016 – June 26, 2016, Rhinebeck Arts Festival
The Rhinebeck Arts Festival is located in the heart of the Hudson Valley and is a destination event not to miss. National Geographic, Fodor's and Time Magazine have recently listed the Hudson Valley and Rhinebeck as "Top Places to Visit" in the world. Meet a unique mix of 200 emerging and seasoned artists whose extraordinary skill and vision help make this one of the region's most anticipated yearly events. Enjoy great live music, interactive art experiences, craft demonstrations, family activities, gourmet specialty foods & more.
http://www.artrider.com/