Baking mixes have their place in this world, just not in MY pantry or kitchen : ) This is a true kitchen story of how I came to conquer gluten-free pancakes—
As a little girl I would watch my mother bake and she would always tell me "Sandy, use the best, the highest quality ingredients you can find." She would bake for church dinners and everyone would ask for the recipe. Inevitably "everyone" would bake that recipe and use cheap ingredients to save money, i.e. margarine in place of butter etc., and then ask Mom why theirs didn't come out as wonderful and delicious as hers? LOL!
So it has become my mantra that if you're going to take the time to bake something for someone, use the very best ingredients you can find or don't bake at all. Just go buy something at the store or bakery.
Then came the new challenge. GLUTEN FREE.  Because I am new to the whole gluten free thing, up until now, I've resorted to using the gluten free mixes because if you've experimented in gluten free baking at all, you know that it's wildly expensive, considering all the special ingredients that are typically used like arrowroot, xanthum gum, and potato starch to name a few. And P.S. the gluten free mixes taste like a yellow cake mix. Sorry, but yuck.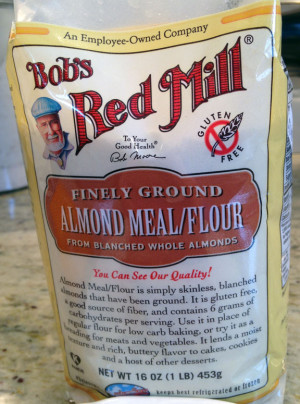 So I've started with pancakes since they are the most requested breakfast dish here. I was determined to find a scratch pancake recipe that didn't involve all those special ingredients. I wanted fast and simple. Ok, listen closely:  ALMOMD FLOUR! (chorus) All I can say is WOW! I wish I'd found you four years ago.
So here is my twist on the best of pancakes. Believe me, you won't even know they're gluten free:
HILLTOP HOUSE'S EASY ORANGE-PECAN GLUTEN-FREE PANCAKES
3 eggs, beaten
3/4 cup milk
2 TBSP melted butter
1 1/2 cups almond flour
1 1/2 TBSP ground flaxseed
1/2 TSP salt
1/2 TSP baking soda
1/2 TSP baking powder
zest from one full orange
1/3 cup chopped pecans
Mix all dry ingredients together in a bowl and set aside.
Melt two TBSPs butter.
Beat eggs in a medium-sized mixing bowl.
Whisk in milk and butter.
Add orange zest and mix.
Add dry ingredients and mix just until combined.
Stir in pecans.
Cook on lightly greased griddle until edges look dry, then flip and cook for one or more minute until browned.
Serve with pure maple syrup and…
Watch your gluten-free guests' eyes light up!