Here is a recipe for Gluten Free Granola that I adapted from Chowhound. I use Bob's Red Mill Gluten Free oatmeal to make mine. It's pretty incredible how easy this granola is to make and how much better it is made fresh than from a box on the grocery shelf. I find locally made, very tasty granola in nice packaging, but if, like me, you're serving it often and you know, one of those Bs in B&B stands for (complimentary) breakfast, it's prohibitive to buy all done up.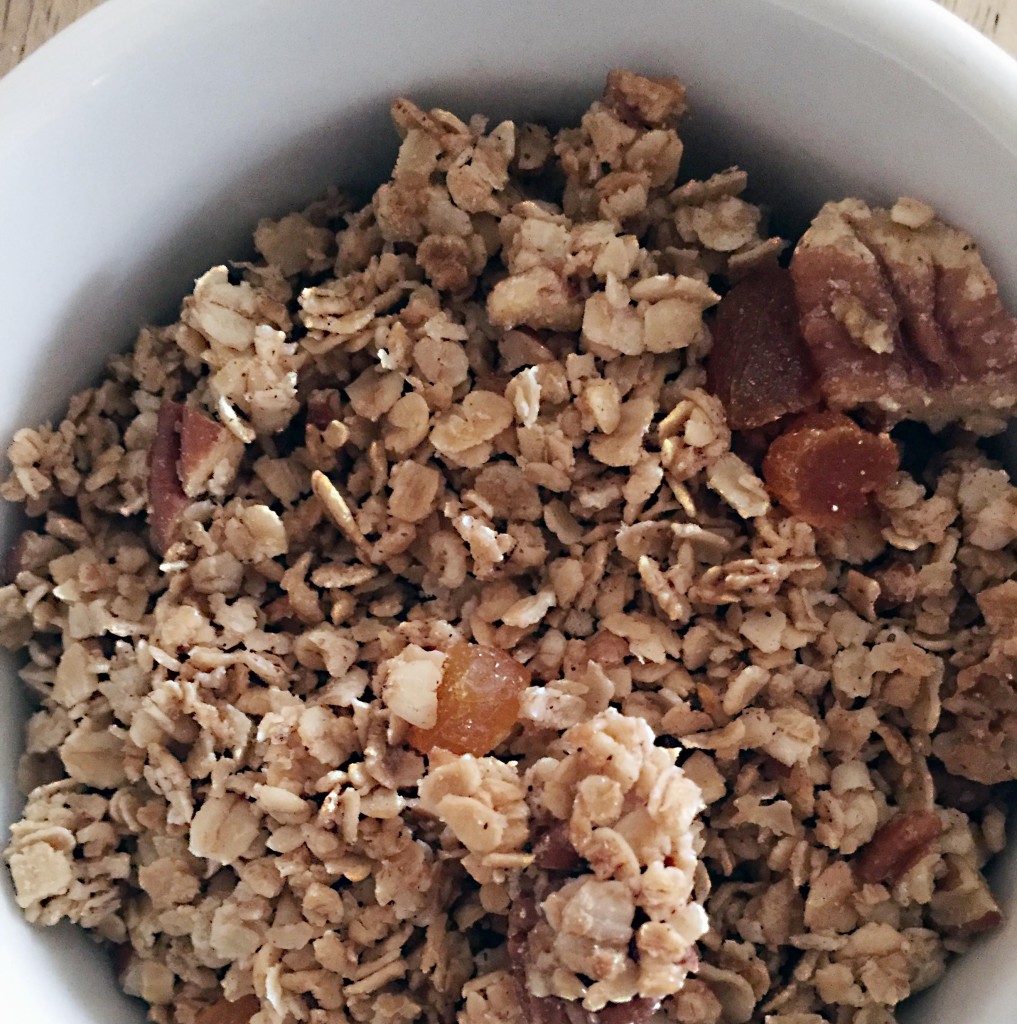 Granola is a great option for guests that need or want to eat gluten free. Here are the changes I make to create my healthy version
3 cups gluten-free oats
3 Tbsps. brown sugar
1/2 tsp. cinnamon
1/4 tsp. salt
1/3 cup pure maple syrup
1/4 cup coconut oil, melted
1/2 tsp. vanilla extract
1/2 tsp. maple extract
1/2 cup diced dried fruits (cranberries, apricots, cherries)
1/2 cup nuts and or seeds (pecans, walnuts, almonds, pumpkin seeds, etc.)
Heat oven to 300 degrees and arrange a rack in the middle. Place the oats, brown sugar, cinnamon, salt, and nuts and/or seeds in a bowl. Mix together and set aside. Combine the melted coconut oil (they say to eat a teaspoon a day for health!), syrup and extracts in a small bowl and stir to combine. Add to dry ingredients and stir until oats are thorou
ghly coated.
Spread the mixture in a thin, even layer on a rimmed baking sheet. Bake for 15 minutes, Stir and bake for 5-15 minutes longer until golden brown. Remove from oven, add dried fruit and let cool still in that thin layer.  Store in an airtight container for up to two weeks.
This recipe is the best I've had and my guests agree.  Here's the original recipe, fyi.
***Make sure that if your serving someone with celiac disease or have a high sensitivity to gluten that all your ingredients are indeed gluten free.