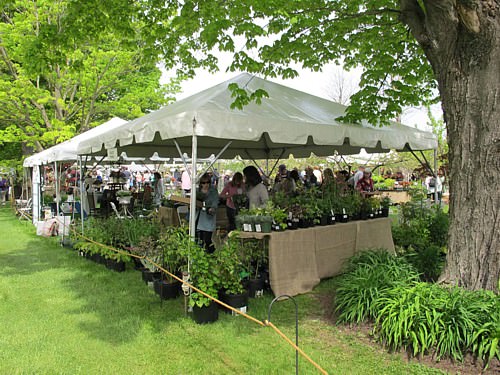 Trade Secrets is a two-day rare plant and garden antiques sale and garden tour event to benefit Women's Support Services (WSS), a non-profit organization founded in 1981 that provides services to people in the northwest corner of Connecticut who have experienced domestic violence or abuse. This year's Trade Secrets special event is May 14 and 15, 2016. Trade Secrets is better known as the "northeast's garden event of the year!"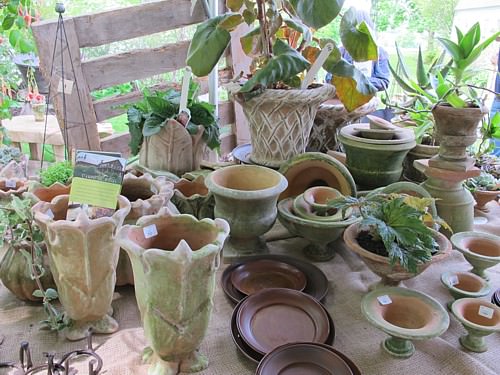 This event which celebrates it's 6th year, brings together the greater gardening community to visit the Litchfield area. Originally started in May of 2011 by Bunny Williams, it has expanded year by year adding additional vendors and bringing in ever greater numbers of visitors and avid gardeners including celebrities like Martha Stewart.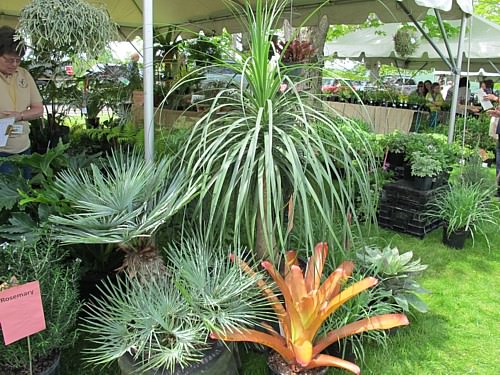 This year's event will be hosted at Lion Rock Farm in Sharon, CT., and the Extraordinary Garden Tour will kick off on Sunday, May 15, featuring four area gardens including Bunny Williams (Trade Secrets Founder) and her husband, John Roselli's garden. The other parts of the tour will include Carolyne Roehm's "Weatherstone"; Pat and Judy Murphy's "Old Farm Nursery"; and the exclusive garden of Michael Trapp. For more information about each tour, visit their tours page for more information.  On Saturday, Trade Secrets will be hosting a book signing as well.
Of the over 60 vendors from the New England area, here are some spotlights on some of our very own local vendors that will be at the event.
Battle Hill Forge, LLC: less than 15 minutes from the inn
2 Main St, Millerton, NY 12546
(860) 861-9455
Since Battle Hill Forge opened in 2004 it has made a name for itself in the local area and beyond. It has come to be known for innovative and quality metalwork and design. Every day BHF designs and builds one-of-a-kind, hand-forged, fabricated works of art—both functional and artistic—out of metal. The products range from elegant two-foot-tall garden stakes to towering (and frightening) pumpkin-head scarecrows. From plant supports to custom arbors, trellises, fences, and railings, Battle Hill Forge does it all. It is, undoubtedly, a Forge to be reckoned with.
Finds & Design: less than 15 minutes from the inn
22 Main Street, Millerton, NY
(518) 592-1888
Retro and Vintage Furniture and Home Accessories special sourced and selected by Scott Belter and Bob Pidkameny.
Hunter Bee: less than 15 minutes from the inn
21 Main St, Millerton, NY 12546
(518) 789-2127
Hunter Bee is an antique store with a unique perspective – from American country and industrial pieces to mid-century design classics with quirky folk art and the occasional found object thrown in for interest. The store has something for everyone from high to low, with special "must have" pieces that amuse and add personality to anyone's home. Hunter Bee has developed a loyal following of collectors and friends of the unique and the unusual.
Johnnycake Books, Inc.: less than 20 minutes from the inn
12 Academy St, Salisbury, CT 06068
(860) 435-6677
Johnnycake Books is an Internet and storefront bookseller of rare and collectible books. They were one of the first several hundred booksellers to put their collections on the Internet in 1996. The storefront is located in the small Connecticut town of Salisbury. Nestled in the foothills of the Berkshires, the shop is housed in a 19th-century farmer's cottage. Surrounded by perennial gardens, Johnnycake Books is a place for relaxation, perusal, and acquisition of the fine volumes in their collection.
Kamilla's Floral Boutique: less than 15 minutes from the inn
36 Main Street, Millerton, NY 12546
(518) 789-3900
A full service florist with an exquisite floral style with European flair. KFB offers a wide and unique line of gifts, including high quality local and imported fresh flowers, one of a kind floral designs for any occasions including weddings and sympathy, unique potted container plants for the home, office, hospital, restaurant and more. Including custom potted orchid designs, handmade terrariums, Indonesian garden and home teak furniture, Russian amber and many more interesting gifts starting from $ 5 and up.
Kent Greenhouse and Gardens: less than 20 minutes from the inn
30 S Main St, Kent, CT 06757
(860) 927-4436
Kent Greenhouse & Gardens serves owners of fine residential homes & properties where the main concerns are design, quality, and lasting value. They offer 10 acres of Nursery Stock, Perennials, Annuals, Architectural Woodwork & Outdoor Living Showcase, with a Design Studio.
Markristo Farm: less than 10 minutes from the inn
RT 23, Hillsdale, NY 12529
(518) 325-4261
Markristo Farm is a certified organic family owned market garden. Since 1988, Martin and Christa Stosiek, have grown from a couple of acres to over 20, producing a diverse crop of vegetables, cut flowers, and bedding plants. They market all of their products locally through restaurants, farm stands, resorts, conference centers, an independently run organic wholesaler, and 2 Farmers' Markets. Markristo Farm is a founding member of the CRAFT internship program and they enjoy training and working with 2 to 3 interns annually (since 1995).
RT Facts: less than 20 minutes from the inn
22 S Main St, Kent, CT 06757
(860) 927-1700
Antiques and custom designed Industrial-inspired furniture. Greg and Natalie Randall opened R.T. Facts in the old Town Hall of Kent, Ct in 1992. Greg's background is in Sculpture, art history, 18thc century English furniture and architecture while Natalie hails from the world of fashion design. Each having a passion for the arts, they consider the store to be their creative outlet. The merging of their distinct personalities and tastes is what really makes R.T. Facts stand apart.
Sweethaven Farm: less than 20 minutes from the inn
70 Weatogue Rd.  Salisbury, CT 06068
(860) 824-5765
Sweethaven Farm is a creative Floral and Event Design business located in Salisbury, CT, specializing in all of Life's Celebrations, Weddings, Bar Mitzvahs, Showers, Birthdays and with a special focus on Holiday Decorating for home and businesses! Sweethaven Farm also offers workshops and a Holiday pop up shop from November to December. The Farm is by appointment only.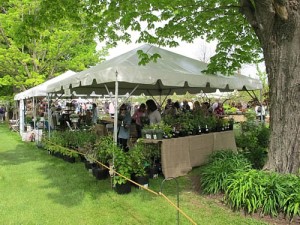 For more information about Trade Secrets, please check out their website, you can also follow them on Twitter or Facebook.
About Women's Support Services: The WSS mission is to create a community free of domestic violence and abuse through intervention, prevention and education by offering free, confidential, client-centered services focused on safety, support advocacy and community outreach.