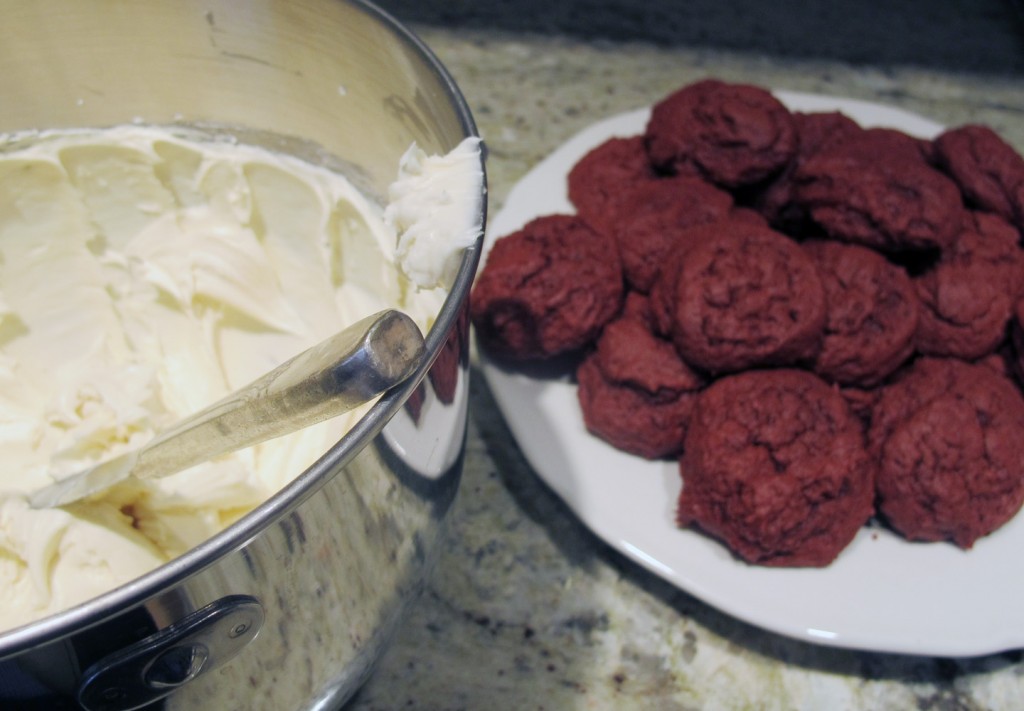 So I see whoopee pies gaining in popularity for whatever reason. Maybe some famous chef or bakery started the trend or maybe like the droopy beltless pants that took off (I keep waiting for them to fall off some of the guys we see around), whoopee pies have their own appeal. LOL! When you have a bevy of young kids in the house, cupcakes are so much easier, but at least now I can say I've made whoopee pies!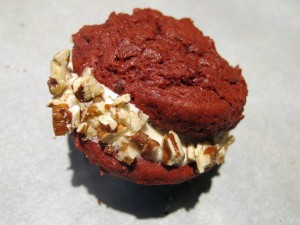 We decided to whip these up for Valentine's Day: red velvet sandwich cookies with cream cheese filling (really frosting) but they call it filling. Here is the recipe I found on the web: http://www.tasteofhome.com/recipes/red-velvet-whoopie-pies
I saved myself the extra step of the white chocolate drizzle. They are delicious, but, again, a lot of work. I like easy: pure and simple is my motto. You can see, I did experiment with a nutty version too.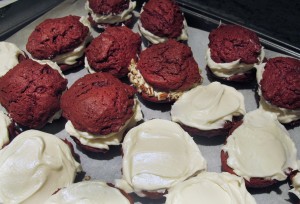 And by the way, there's a tablespoon of red food coloring in this recipe, but with the cocoa powder and chocolate, it doesn't look that red.
Happy Valentine's Day from all of us at Hilltop House!