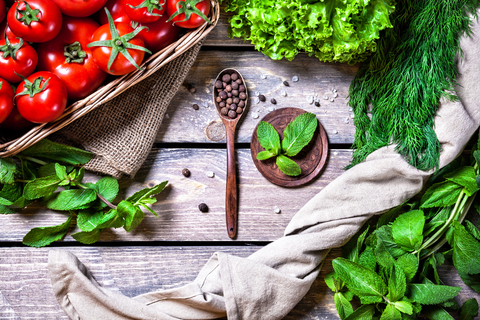 Monte's Local Kitchen & Tap Room (2 minute drive from the B&B, a 12 minute walk in seasonal weather)
3330 Route 343 Amenia, NY 12501
Hours: Wednesday – Friday 5:00 pm – 10:00 pm, Saturday 12:00 pm – 10:00 pm, Sunday 12:00 pm – 8:00 pm
Bar Open After Hours Wednesday – Sunday
Call 845-789-1818, reservations suggested or e-mail monteskitchen@gmail.com
https://www.monteskitchen.com/
https://www.facebook.com/monteskitchenandtaproom
https://twitter.com/monteskitchen
https://www.instagram.com/monteskitchen/
Make a reservation online at: https://www.yelp.com/reservations/montes-local-kitchen-and-tap-room-amenia-2?from_reserve_now=1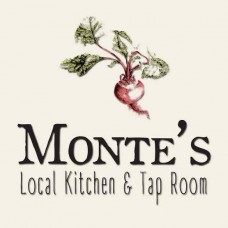 Monte's Local Kitchen & Tap Room highlights the freshest local and seasonal ingredients to be found in the Hudson Valley with it's innovative farm-to-table cuisine. Dafna Mizrahi, a Culinary Institute of America graduate, says this is a concept she's been developing for years, what she calls "farm to table, chic and rustic." The feta, she says, comes from the owners of the Four Brothers pizza parlor a block away, the "toussaint," a cow's milk pecorino, from Sprout Creek in Poughkeepsie" (quoted from http://www.ruralintelligence.com/food_section/food_articles_news/montes_in_amenia) to name a few of her local vendors.
Mizrahi appeared on Food Network's Chopped in April of 2015, and came away as the champion for that episode, with $10,000 which she donated to a local charity. She is currently the General Manager and Executive Chef. Mizrahi partnered with member of the Monte family, who have a long history in the hospitality industry with restaurants in Montauk on the tip of Long Island, and an Italian restaurant in Brooklyn, to start Monte's Local Kitchen in 2014.
Monte's tries to support the local farm community, changing the menu seasonally to highlight local farms. Specials change weekly and the use of local ingredients inspires grilled meats and seafoods and a variety of fresh rustic salads. As a recent article about Monte's so interestingly stated in parts, "The décor at Monte's Local Kitchen is vintage rustic, antique wood tables, planters with fresh herbs, cocktails in Mason jars and a local wall with jams, maple syrup, pickled vegetables and wines from the Hudson Valley for sale."
For a full history of the Monte family, please visit https://www.monteskitchen.com/the-montes and check out their virtual tour at http://www.northskytours.com/tours/montes/.
A few recent for reviews from Tripadvisor, Facebook and Yelp to whet your appetite………
Local from farm to table – amazing, Our experience was really great here – from the drinks, to the apps, to the main event, everything was local, delicious and there were no leftovers!
My wife and I have been here a half dozen times over as many months. This is by far the best meal you will find without traveling to Poughkeepsie or Rhinebeck. Their quality coupled with consistently excellent service and great cocktails makes them the go-to place in the Amenia/Dover area
Worth the trip from anywhere! Let me first begin by saying my husband and I were drawn to Monte's after watching an episode of The Food Networks Chopped, where the Chef/Owner Dafna Mizrahi took home the prize. Our curiosity got us and we had to try it. I called to make a reservation and Dafna herself answered the phone. The we arrived half hour early and we sat at the bar for cocktails. We were greeted by the friendly bartender who made me the best manhattan and my husband loved their craft beers. We were then greeted by Dafna where she took us to our table. I could not help but watch her greet patrons, answer the phone, deliver food, clear tables and then some. Amazing to say the least. We ordered appetizers, a pasta special we split and two entrees. And oh yes, dessert too! We cannot say enough about how wonderful all the food and our experience was. As frequent diners of the Culinary Institute of America and very nice restaurants, Monte's was definitely our favorite. You will not be disappointed. Oh, on another note, arrive early so that you can visit Monte's Health Nut Hut, located behind the restaurant, for some great items to take home!
We stopped in at Monte's for an early dinner on the way home from the races at Limerock. It was a whim that paid off! We loved the decor and the attention to details, including a custom "branded" table top, vintage items, cool artwork and a lovely bar. The wait staff was extremely attentive and we wanted for nothing. My boyfriend had the fettuccini Alfredo with scallops, which was very good, albeit a "normal" kind of dish… but he had a hankering… and it was satisfied. I had the chicken with Boursin "stuffing" and OMG. This was, quite possibly, the best thing I've ever eaten in my life. It was crispy on the outside with creamy Boursin cheese between the skin and the meat served atop crispy fingerling potatoes (How did you do that?), and perfectly grilled asparagus. I loved it beyond words. Not to mention that the entire area is quite charming. Will definitely be back.
Monte's was also written up in some of our local publications!
http://berkshirestyle.com/features/Montes_Mizrahi.html
http://www.ruralintelligence.com/food_section/food_articles_news/montes_in_amenia
http://hudsonvalleycountry.com/chopped-winner-host-cooking-class-for-children-with-special-needs/
If you are visiting the Hilltop House, make a date to check out Monte's, a local restaurant with a long history of tradition with a makings of it's own in the works.